The village
Borgo Giusto Tuscany
WELCOME TO BORGO GIUSTO
Borgo Giusto…
one country per hotel
In the green of the chestnut trees a seventeenth-century village which today, thanks to a meticulous restoration, has become a magical place for those looking for suggestions of other times, a widespread hotel, a reserved and exclusive residence, not included in the classic tourist itineraries but for this reason wrapped in an atmosphere of absolute quiet.
The alleys, the small square where the wheat was threshed, the stone houses, furnished with period pieces.
The ideal place for those who want to relax and experience days of absolute quiet, surrounded by nature.
CONTACT US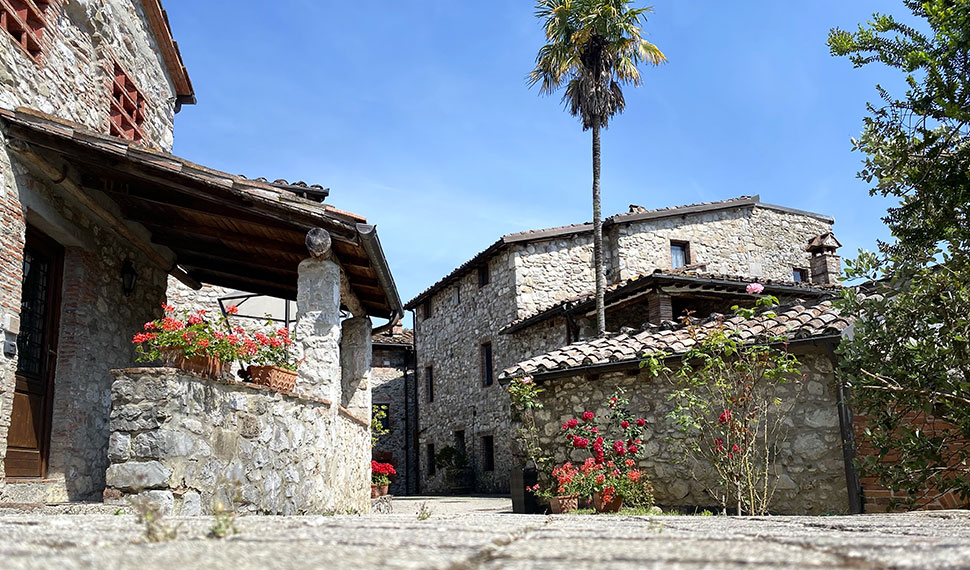 BORGO GIUSTO TUSCANY
History ...
Borgo Giusto was born in the 17th century, it was a small peasant village called Soccolognora, located in the green hills of Lucca in Tuscany. A village formed by the construction of houses next to each other, crossed by flights of stone stairs and small alleys. A country completely immersed in nature, chestnut woods, plots of land planted with vines and olive trees.
Following the processes of industrialization that caused migrations of the inhabitants to England, the small village was almost completely abandoned.
In 1995, the renovation and redevelopment work of the town began, with the stone of the characteristic light color with which it was originally built, each house took the name of the person who had lived there. Thus it was that Soccolognora became Borgo Giusto, from the name of Ettore Giusti, founder of the family that first lived there.
The restoration works would have transformed Borgo Giusto into a widespread hotel, and it was decided to equip the houses with all comforts, but without changing the original structure of the spaces.