Near ...
an ideal location
WELCOME TO BORGO GIUSTO
What to see in the surroundings
Borgo Giusto is 18 km away from Lucca. In Borgo a Mozzano, on the other hand, it is possible to visit the Ponte della Maddalena, known as the "devil's bridge". Another place located in the surroundings of Borgo Giusto is the medieval village of Castelnuovo di Garfagnana, with its characteristic streets and many monuments of historical and artistic interest.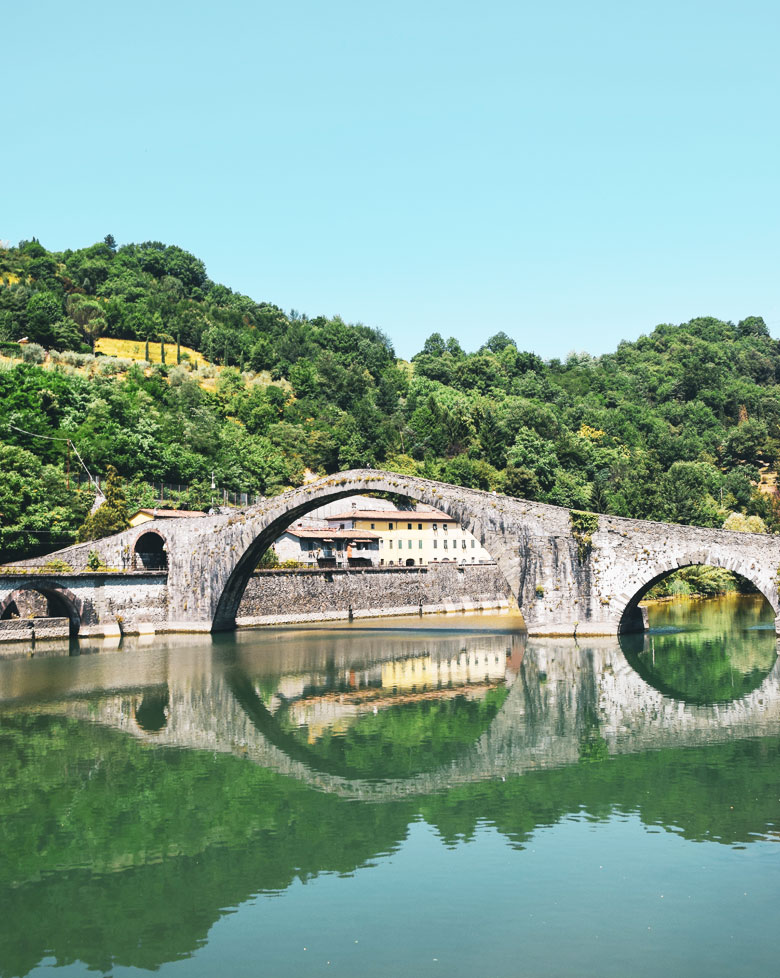 Borgo a Mozzano
Devil's Bridge
Ponte della Maddalena is commonly identified as Ponte del diavolo. The legend tells of the master mason engaged in the construction of the bridge who was very worried about the delay accumulated in the same work, given the continuous and impetuous floods of the river. One evening in desperation he began to pronounce sacrileges such as to evoke Satan. Then the devil told the master builder that he would complete the work himself in one night in exchange for the first soul to cross the bridge; chief mason accepted and the construction was completed.
The foreman, desperate for the imminence of the heavy tribute to the devil, ran to the parish priest of the town, who, having heard the confession, devised a stratagem: he made a dog cross the bridge. The devil, infuriated by the shrewd gesture, took it and threw himself into the river without ever being seen again. It is also said that the dog, a completely white Maremma shepherd, is occasionally seen walking on the bridge in the last evenings of October and that it represents the devil who is still looking for the soul of the foreman.
It is also said to be able to observe the petrified body of the poor animal at the bottom of the river.
City of Lucca
Lucca is an Italian city located in the Tuscany region, on the banks of the Serchio River. It is known for the Renaissance walls that surround the historic center and for the cobbled streets.
The wide tree-lined promenades atop these 16th and 17th century ramparts are very popular, on foot and by bicycle.